As the dawn breaks and the first rays of the sun kiss the horizon, the world stirs into action. Birds in the Amazon begin their symphony, the Eiffel Tower in Paris lights up the twilight, while the Great Wall of China slumbers under a moonlit sky. The world is vast, diverse, and endlessly fascinating, a mosaic of cultures, landscapes, and experiences. For those with a longing for adventure and a heart filled with wanderlust, the travel industry is your open door to a world of infinite possibilities.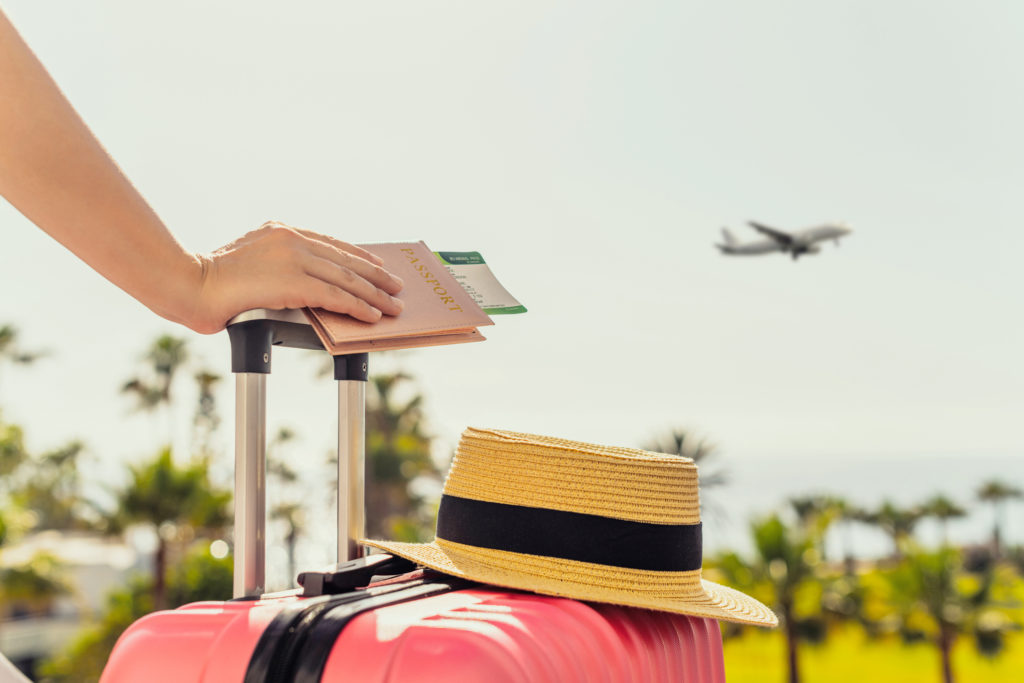 Engaging with the travel industry isn't just about becoming a tour guide or a flight attendant—though those careers are certainly gratifying. The sector is a multi-faceted gemstone, offering a diverse array of career paths, from travel writing and photography, eco-tourism, hotel management, to travel technology and more. Whether you see yourself helping plan the perfect honeymoon in the Maldives, leading a group of enthusiastic hikers up the slopes of Kilimanjaro, or designing a new travel app to connect wanderers worldwide, there's a place for you in this dynamic field.
However, plunging into the travel industry requires more than just a packed suitcase and a passport. It demands knowledge, skills, and a genuine passion for travel and cultures. Here's how to set your compass and navigate your way into the heart of this vibrant industry.
Education: Your Itinerary to Success
Formal education in fields like hospitality, tourism management, or business can be advantageous, providing a solid foundation. Many universities and vocational schools offer degrees and certificates in these areas, often including courses on travel regulations, marketing, customer service, and more. For specialized roles like travel writing or photography, relevant courses can be incredibly beneficial.
Yet, remember that the travel industry values experience and soft skills just as much as formal education. Language skills, adaptability, problem-solving, and exceptional interpersonal skills are just as crucial and often learned outside the classroom.
Experience: Every Mile a Memory
The best way to understand travel is to experience it yourself. Exploring different places, immersing yourself in various cultures, and engaging with locals can provide valuable insights. You don't necessarily need to traverse the globe—start with local tourism and expand from there.
Consider internships, part-time jobs, or volunteering in the industry to gain practical experience. Such opportunities can give you a taste of the field's realities, help you network, and boost your resume.
Networking: Connecting the Dots on the Globe
The travel industry, like many others, thrives on connections. Attend industry events, seminars, and workshops. Join online forums and social media groups. Engage with industry professionals, travel enthusiasts, and potential clients. Remember, every person you meet could be a bridge to your next opportunity.
Staying Current: The World is Always Changing
The industry is ever-evolving, influenced by global events, trends, and technology. Staying updated on travel advisories, industry trends, and emerging markets is crucial. Familiarize yourself with the latest travel apps, platforms, and technology. Understand the increasing importance of sustainable tourism and how it shapes the industry.
Resilience: Weathering the Storms
The travel industry can be affected by numerous factors—economic downturns, political unrest, natural disasters, pandemics, and more. Resilience is key in this field. It's about adapting, innovating, and finding ways to turn challenges into opportunities.
Whether it's the romantic allure of Paris, the wild, untamed beauty of the Serengeti, or the serene beaches of Bali that call to you, the travel industry allows you to immerse yourself in these enchanting landscapes and share your passion with others.
Specialization: Finding Your Niche
The travel industry is vast, and finding your niche can set you apart. Maybe you're passionate about eco-tourism and want to help travellers experience the world in an environmentally-friendly way. Perhaps you have a knack for planning and want to specialize in customized itineraries. Or, you could be a foodie who wants to guide others on culinary journeys around the globe. Identifying your unique selling proposition can help you stand out in a competitive market.
Professional Development: The Journey Never Ends
Even once you've secured a position within the industry, your journey doesn't stop. The most successful travel professionals continuously seek to learn and grow. Attend training sessions, earn certifications, and engage in lifelong learning to stay ahead of the curve. Remember, every piece of knowledge you gain is another tool in your kit, another way to enhance your clients' travel experiences.
Cultivating Cultural Sensitivity: Embracing Diversity
Working in the travel industry means engaging with people from all walks of life. Cultivating cultural sensitivity and understanding is essential. It's not just about knowing the dos and don'ts of different cultures but also about respecting and celebrating diversity. This sensitivity can help you provide a more inclusive and enriching experience for your clients.
Embracing a career in the travel industry is akin to setting sail on a vast, unending ocean. The voyage is filled with challenges, but the rewards are immense. Imagine a job where the world is your office and every day offers a new horizon to explore. Whether you're helping others discover their dream destinations or documenting your own journey through a lens, the travel industry offers a fulfilling path for those with a spirit of adventure.
So, pack your bags, fasten your seatbelt, and get ready to embark on the thrilling journey of studying to work in the travel industry, because the world is waiting for you. It's time to turn your passion for travel into a rewarding career where the journey is indeed the destination.